The Next Generation
Unfinished Birchwood Molds – The Next Generation!
Available in 9, 18 and 36 bar molds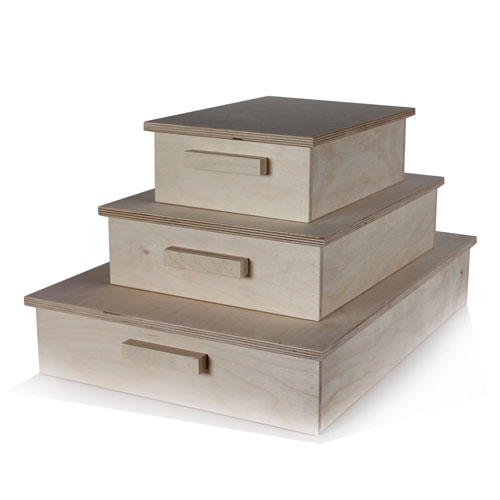 Bramble Berry adoringly calls these wood molds "The Best Soap Molds in the World!" These wooden molds are made out of top grade Russian Birch Plywood. The wood on the sides and lid is nicely sanded but completely raw and unfinished. The base of the mold has a lacquer finish. You can add a wood finish yourself or just use the mold as is and allow it get that lovely, used patina as it ages.  All of the joints are glued and nailed together. Each wooden mold is custom made and locally hand crafted here in Bellingham, Washington.
Funnels – 8 oz, 16 oz, 32 oz, 64 oz
Made of polypropylene: stackable, boilable, dishwasher safe. Great for filling bottles, and trying your hand at the funnel pour method of CP Soap!
Soap Beveller/Shaver – This Beveler is a necessary tool in your soaping arsenal. It will finish off your soap with beautifully smooth edges to create a more professional look, as well as making your bars easier on the hands.
Made from Solid PVC, this little tool is easy to wash. The blade used to shave the soap is a standard utility blade,so replacing the blade is easy to do. You will receive full instructions in a digital file when you purchase a Soap Beveller form Bramble Berry. Measures 12″(l)  x 5.5(w) x 4.5″(t).