Straight from Soap Queen: Sparkle Power Bath Bomb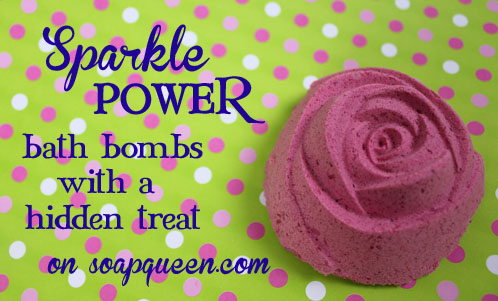 This is no ordinary bath bomb — this Spark Power bath bomb is packed with a special surprise! Once this bath bomb hits the water, a super secret stash of glitter appears. This tutorial is kid friendly too, so it's tons of fun both in and out of the water. Click the button below to get everything you need for this project!

Learn to make this soap on the original blog post and then share your creation with us on Facebook.