Straight from Soap Queen: Everything Balm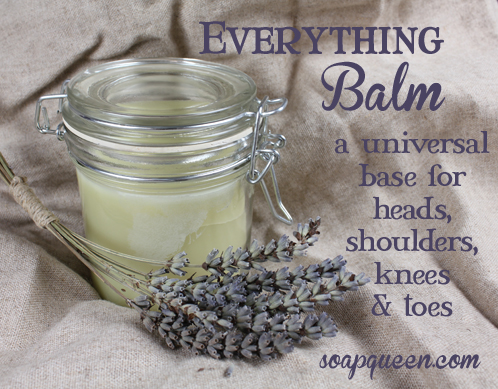 This beeswax-based multi-purpose balm does it all. Great for cuticles, dry skin and even lips, this recipe is a one-stop shop if you're looking to tackle dry skin. Scented with Hungarian Lavender and Egyptian Geranium Essential Oils, it even smells great too!
Click here to add everything you need for this project to your Bramble Berry shopping cart!

See the full tutorial on the original blog post and share your creations with us on Facebook.