Straight from Soap Queen: Oven Process Layers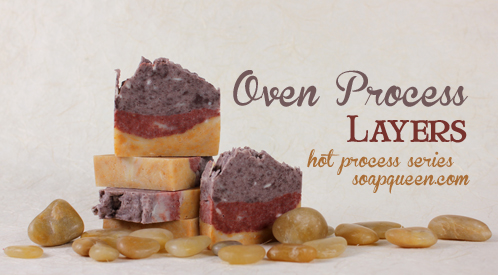 For a twist on traditional cold process soap, check out this fantastic recipe for Hot Process: Oven Process layers. This soapmaking process involves heating the soap using an oven, speeding up the saponification process.  The major difference is that HPOP cooks the soap in the oven before it goes into the mold instead of after, which gives the finished soap a more rustic look.
Click here to add everything you need for this project to your Bramble Berry shopping cart!

See the full tutorial on the original blog post and share your creations with us on Facebook.