Straight from Soap Queen: Circular Soapy Geometry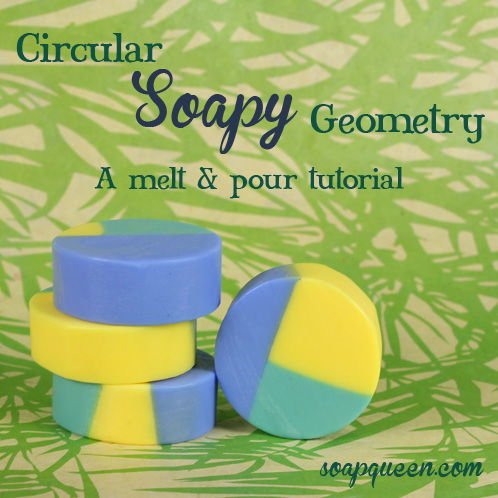 Spice up your melt & pour projects by trying this fun Circular Soapy Geometry tutorial. Using a unique column pour technique and Bramble Berry's non-bleeding colorants, you can achieve bright colors and varying shapes in your soap. This project is great for melt & pour enthusiasts!
Click here to add everything you need for this project to your Bramble Berry shopping cart!

Learn to make this soap on the original blog post and then share your creation with us on Facebook.