Straight from Soap Queen: Festive Holiday Potpourri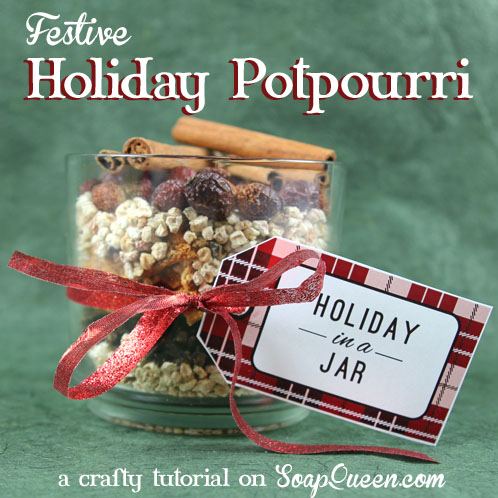 Heading to a holiday party and need a quick gift? This adorable holiday potpourri jar can be assembled in 10 minutes or less! This project incorporates plenty of holiday hallmarks, including cinnamon sticks, cloves and of course, the sweet and spicy fragrance of freshly baked pumpkin pie. Downloadable (free)! labels make this a complete gift giving tour de force.


Click here to add everything you need for this project to your Bramble Berry shopping cart! Hint: This "Buy it Now" button comes with 1 jar. If you want to make more than 1 potpourri, pick up multiple jars and a few extra baggies of the rose hips.
Have any questions about this project? Head over to the original blog post or let us know on Facebook.