Straight from Soap Queen: Birthday Cake Soap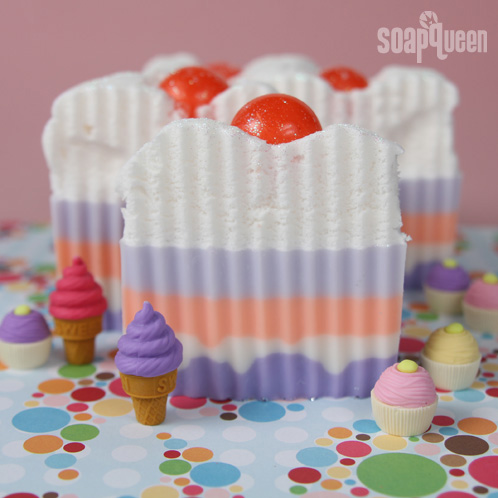 Who doesn't love birthdays? This fun Birthday Cake soap was adapted from a tutorial our friend Debbie of Soapy Love did several years ago, and we've added a few special twists of our own. A little frosting, plenty of glitter and lots of bright, deliciously scented layers will make this cake a hit at any party.

Click here to add everything you need for this project to your Bramble Berry shopping cart!