Straight from Soap Queen: Cherry Blossom Glitter Cold Process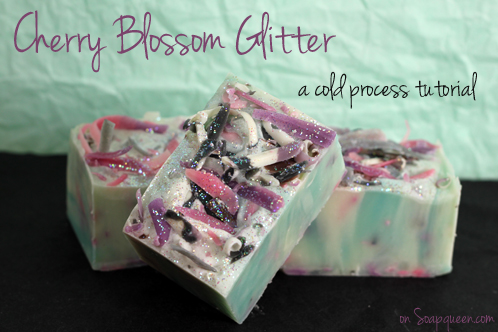 This is quick and easy cold process recipe doubles as a way to recycle scrap cold process bars. Simply shred bars with a cheese grater and you've got a great way to embellish freshly made cold process soap. This soap was fragranced with Cherry Blossom Fragrance Oil, which moves quickly (totally worth it); it smells fantastic in finished soap. If you finish with a little glitter, you've got one beautiful bar of soap!
Click here to add everything you need for this project (aside from the shredded soap) to your Bramble Berry shopping cart!