Straight from Soap Queen: Eggcellent Easter Melt & Pour
The Easter Bunny visited the Soap Queen blog early this year, and he brought these adorable melt & pour massage eggs with him! This is beginner-level melt & pour project is great for kids, and it features two eggscellent springtime fragrances – Eden's Garden and Sweet Pea.
We also added Oat Extract to this project. Oat Extract is soothing for all types of skin and it's especially popular in baby products. As with most extracts, add it your melt & pour soap base at 1 teaspoon per pound of soap base.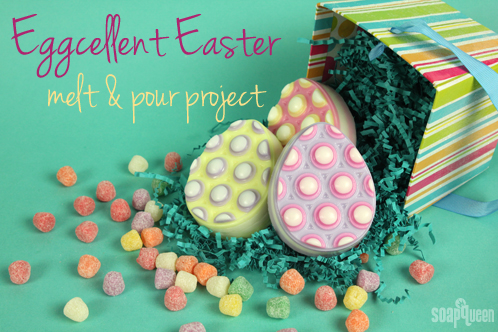 Click here to add everything you need for this project to your Bramble Berry shopping cart!